​Ranveer has the cheekiest comments for DP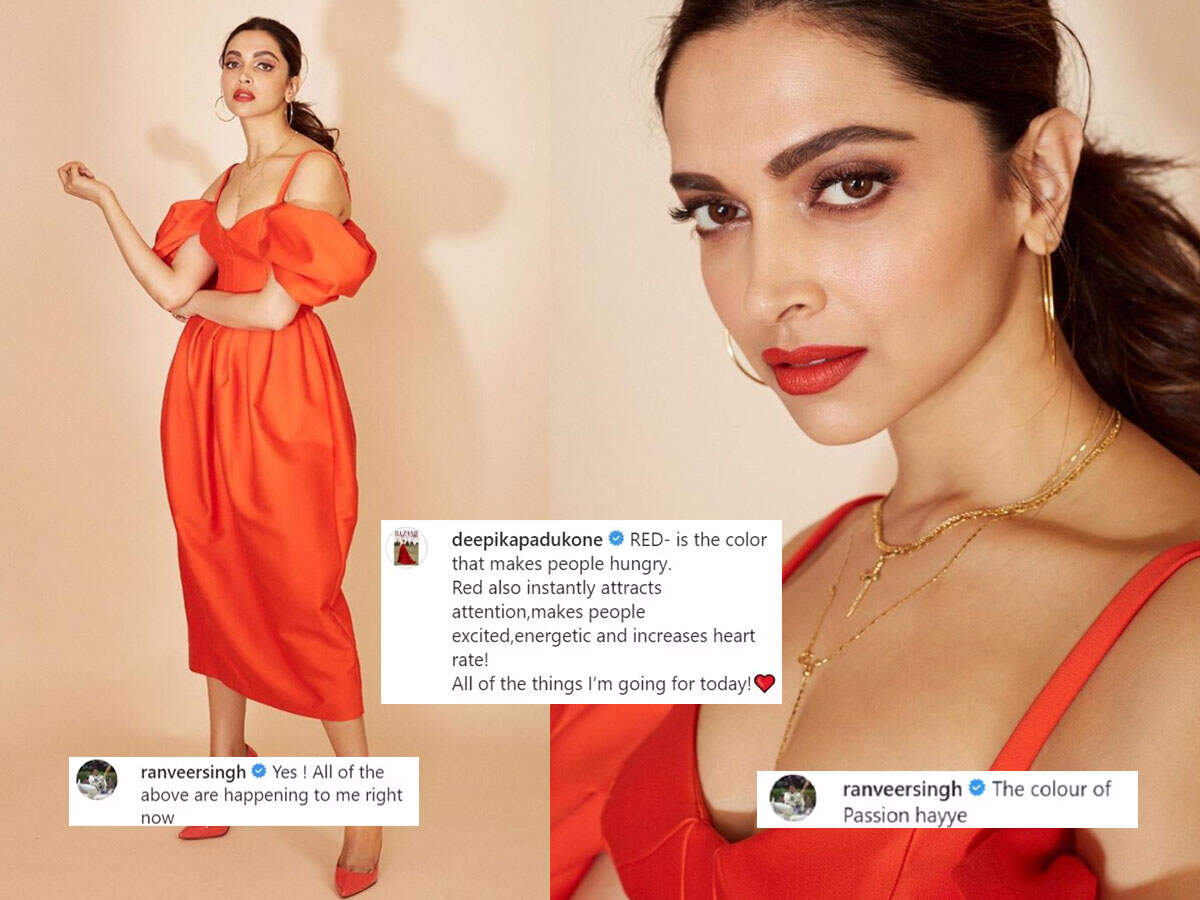 Ahead of their first wedding anniversary, Ranveer Singh and Deepika Padukone were back to steaming things up on Instagram with their PDA. Although they, unlike other B-town couples, shy away from posting loved-up photos together, they do leave behind some of the cutest comments on each other's posts.
This time around, while Deepika got on a red-hot look to increase her fans' heart rates, it was really hubby Ranveer who got all the feels.
"RED- is the colour that makes people hungry. Red also instantly attracts attention, makes people excited, energetic and increases heart rate! All of the things I'm going for today!" she captioned the clicks.
Singh, who is known to wear his heart on his sleeve, let his imagination run wild and left a bunch of cheeky comments in reply to his wifey's posts that read, "Yes! All of the above are happening to me right now."
On yet another photo, he commented, "The colour of Passion hayye".
Come November 14, Deepika and Ranveer will celebrate a year of marital bliss. The couple will reportedly keep their celebrations a private affair and will also have a spiritual start to their day by reportedly seeking blessings at the Tirupati temple and the Padmavati temple.