Coronavirus Outbreak LIVE updates: 50% of Maharashtra's patients aged 31-50, says report; US surpasses China with most number of cases in world – Firstpost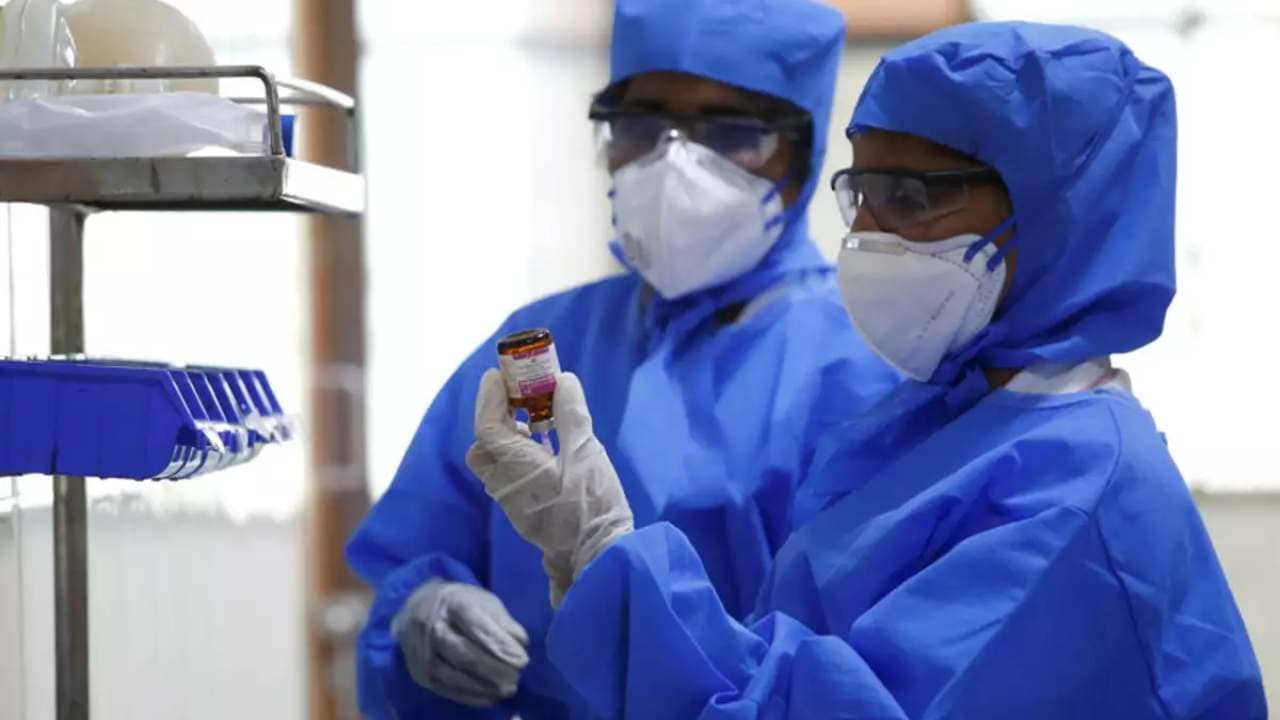 08:31 (IST)
Coronavirus in Bihar​ Latest Update
27 migrant labourers from Bihar walk 160 km on way to home
A group of 27 migrant labourers, who work in West Bengal's Hooghly district, walked about 160 km to reach Dumka in Jharkhand on Thursday, failing to get any transport on the way to their homes in Bihar's Saharsa​ district, officials said.
They left Hooghly on 23 March and reached Burdwan on some vehicle, officials said, adding that hey failed to any transport over there and started walking. They wanted to go ahead with their journey on foot to reach their homes in Saharsa district, but were not allowed and have been moved to a shelter home in Dumka, sub-divisional officer Rakesh Kumar said.
08:26 (IST)
Coronavirus in Venezuela​ Latest Update
Venezuela reports firsts death
Venezuela has confirmed the country's first death from the novel coronavirus, Vice President Delcy Rodriguez said in comments broadcast over state television.
08:23 (IST)
Coronavirus in Bangladesh Latest Update
Bangladesh receives more medical equipment from China
A second batch of medical equipment, donated by the Chinese government, has arrived in Dhaka from Kunming, to help Bangladesh tackle the COVID-19 pandemic better on Friday.
Confirming the matter to Dhaka Tribune, Dr Shahriar Sajjad, in-charge of the airport's medical team, said the equipment included 10,000 testing kits, 10,000 personal protective equipment (PPE) and 1,000 infrared thermometers.
Emergency medical supplies provided by the Chinese government, including 10,000 testing reagents, 15,000 surgical masks, 10,000 medical protective clothing and 1,000 infrared thermometers, has arrived in Bangladesh to help combat #COVID19 https://t.co/n1q09jSHJL pic.twitter.com/KKEkpnxHgZ

— China Xinhua News (@XHNews) March 27, 2020
08:11 (IST)
Coronavirus in Maharashtra Latest Update
50% of Maharashtra's patients aged 31-50, says report
According to an analysis by Times of India, prepared by the state department on the first 122 COVID-19 cases in the state, has found out that almost half of the patients were in the age group of 31-50 years.
The report also noted the novel virus, which originated in China's Wuhan, was 'imported' in the state as almost 66 percent of the cases in the state had an international travel history.
08:05 (IST)
Coronavirus in US Latest Update
Don't expect to get back to normal life by April, warns Bill Gates
If you're hoping to return to normal life, work, and social gatherings by April, be prepared to bunker down for a lot longer, warned Bill Gates at the ongoing CNN town hall on the coronavirus pandemic.
An April resuming of life is "not realistic. The numbers are still going up. That only happens after the numbers have peaked and are going down a lot and getting down to an absolute level," Gates told CNN on Friday.
"The light is not at the end of the tunnel in terms of a mid-April reopening." Bill Gates says he doesn't expect the US will return to normalcy by April. https://t.co/VIlC2DJPeu #CNNTownHall pic.twitter.com/xgZ9KUXFm1

— CNN (@CNN) March 27, 2020
07:58 (IST)
Coronavirus in US Latest Update
US reports most number of confirmed cases in world
Over 16,000 confirmed cases were reported in a single day in the US on Thursday as the total number of COVID-19 patients soared to 85,088, the highest for any country, according to data compiled by Worldometer.
The United States surpassed China (81,285) and Italy (80,589) in terms of number of people infected with the novel coronavirus.
According to Worldometers, the website that records confirmed cases of infection and deaths globally, the US by Thursday night had 85,088 individuals infected with coronavirus, of which 16,877 were added just in a single day. A week ago, the number of confirmed cases were 8,000. It has dangerously surged 10 times in the span of a week.
07:51 (IST)
Coronavirus in Jammu and Kashmir Latest Update
Over 180 people with undeclared recent travel histories traced, shifted into quarantine in Srinagar
Over 180 people with undeclared recent travel histories have been traced and shifted into quarantine in Srinagar, officials said. The Ministry of Health and Family Welfare had earlier on Thursday reported 88 new COVID-19 cases, which is the highest in a single day, taking the total countrywide tally to 694.
COVID-19: Over 180 persons with undeclared recent travel histories have been traced and shifted into quarantine this past week in Srinagar. Some 200 more complaints are being verified. Just hoping no one is infected as it's just too hard to even imagine the possible consequences.

— Srinagar district administration (@srinagaradmin) March 26, 2020
07:45 (IST)
Coronavirus Latest Update
Half-million infected worldwide as economic toll rises
The human and economic toll of the lockdowns against the coronavirus mounted Thursday as India struggled to feed the multitudes, Italy shut down most of its industry, and a record-shattering 3.3 million Americans applied for unemployment benefits in a single week. The US surpassed the official Chinese government numbers to become the country with the most reported infections.
As the number of cases worldwide reached a half-million and deaths climbed past 23,000, the damage to people's livelihoods and their well-being from the effort to flatten the rising curve started to come into focus.
07:42 (IST)
Coronavirus in India Latest Update
Relatively stable trend in rate at which coronavirus infection is increasing, says Health Ministry
There has been no solid evidence of community transmission of COVID-19 in India as yet and the infection appears to be relatively stabilising considering the rate at which it is increasing, the health ministry said on Thursday.
At the same, it said the latest figures do not establish a clear trend and in no way, the government is relaxed about anything at this point.
The number of coronavirus cases climbed to 694 in India on Thursday and the death toll rose to 16, according to the Health Ministry.
Lav Agarwal, Joint Secretary in the ministry of health, told a press conference that while the "numbers of COVID-19 cases are increasing, there appears to be relatively a stable trend or even little bit reduction in the rate at which they are increasing".
"This, however, does not establish a clear trend and in no way are we relaxed about anything at this point," he added.
07:28 (IST)
Coronavirus in Rajasthan Latest Update
Patient dies in Rajashthan; cases in state rise to 43
A COVID-19 positive patient, who had comorbid conditions including diseases relating to kidney and blood pressure, has died in Rajasthan's Bhilwara.
"A COVID-19 positive person has died in Bhilwara, Rajasthan. He had other conditions including diseases relating to kidney and blood pressure," said Rajan Nanda, Principal, Mahatma Gandhi Hospital told ANI.
On Thursday, five more people were tested positive for COVID-19, taking the total positive cases in the state to 43, according to Rajasthan Health Department.
Curfew has been imposed in one km radius of the person who tested positive in Ramganj area of Jaipur as it is a highly congested area. According to Rajasthan Health Department Additional Chief Secretary Rohit Kumar Singh, intense contact tracing has started.
07:24 (IST)
Coronavirus in West Bengal Latest Update
Over 450 held in Kolkata for defying lockdown order
Over 450 people have been arrested in the city in the last 24 hours since Wednesday at 5 pm for defying the lockdown order imposed by the West Bengal government to contain the spread of the disease, a senior police officer said.
The arrests were made by the Kolkata Police during Naka-checking and patrolling across the city, he said. A total of 453 people have been arrested by the city police in the last 24 hours till 5 pm on Thursday for violating the Total Safety Restrictions, he said.
Of the 453 apprehended, 112 are from the north division and 75 from the eastern suburban division, the police officer said. As many as 65 offenders have been arrested from the south suburban and 62 more from the central division, he said.
07:14 (IST)
Coronavirus in Madhya Pradesh Latest Update
Cases in MP climb to 27
The number of coronavirus cases in Madhya Pradesh rose to 27 on Thursday. The death toll of COVID patients in the state also increased to two, with a man who had died in Indore on Wednesday testing positive for the disease.
So far, 15 coronavirus cases have been reported in Indore, six in Jabalpur, two in Bhopal and Shivpuri and one in Gwalior and Ujjain, a senior health department official said. Ten new cases were found in Indore.
07:09 (IST)
Coronavirus in India Latest update
Cases rise to 694 as India reports highest single-day rise
India saw the highest rise in novel coronavirus cases in a single day on Thursday, even as the Central Government announced a Rs 1.7 lakh crore fund aimed mainly at underprivileged sections of the society. The health ministry said that 88 new cases of the novel coronavirus were reported in the country in a day, taking the total number of infections in India to 694.
Source :Google News