K'taka: Food production may drop 25-30 % this yr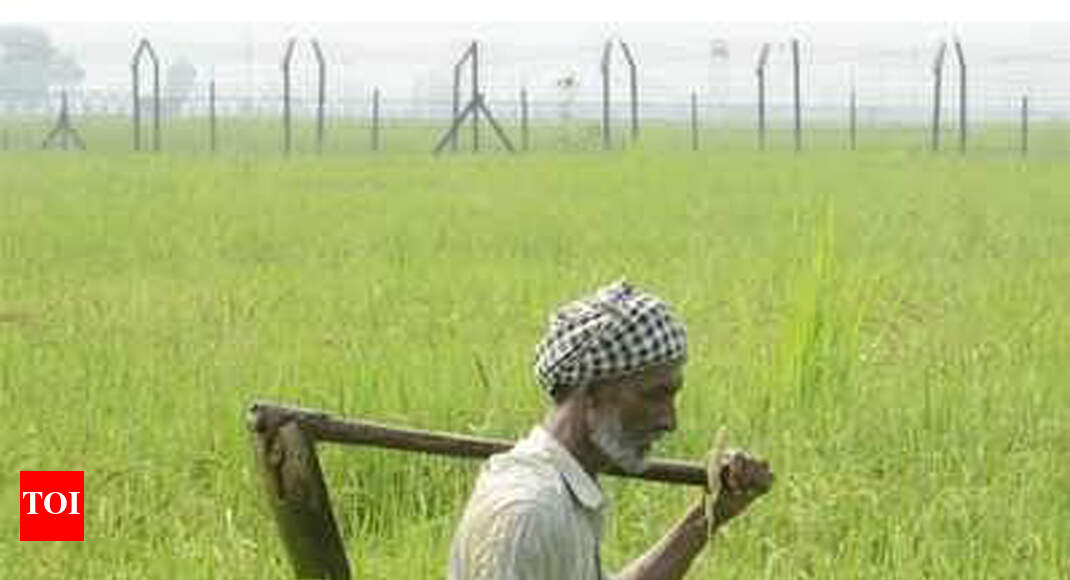 BENGALURU: Karnataka is staring at a huge fall in food production having seen unprecedented rainfall and floods during both Kharif and Rabi season.
Officials in the agriculture department have estimated the slump in food grains and pulses production to be around 25-30% if the state fails to make up the Kharif loss in Rabi season, which ends in November.
The state agriculture department is heavily depending on Rabi crops to reach the food grains production target this year as Kharif crops which accounts for around 70 percent of the state's total food grains production have been affected by heavy rains and floods.
For Kharif season, the state had set a target of growing 110 lakh tonnes of food grains and sowing was done in 72 lakh hectares . But, the total yield was just around 80-85 lakh tonnes.
The slump was mainly because of devastating floods in August that destroyed standing crops in around 7.5 lakh hectares.
Many farmers, whose crops were survived from floods, were happy and were hoping for a good harvest. But the second bout of rains that lashed in October dashed all their hopes. Though in many districts crops were ready for harvest, the farmers were unable to do so as they are finding it difficult to reach their fields.
In Belagavi district alone thousands of farmers, who grow soyabean crop, are waiting for rains to stop to take harvest, leaving the crops to wither. "It's been more than 15 days since we cut the crop and till date we have not harvested as the rains continue to lash making it difficult for us to reach fields," said Basavaraj Thimmapur of Kittur in Belagavi district, who has grown Soyabean in three acres. The situataion is same with crops like groundnut, sunflower, Bengal gram, and others.
As the crops were kept in piles after harvesting, the grains are withering with loss of moisture. "Moisture content in grains is getting evaporated due to excess heat generated in piles. As a result, not only the quality of the gains is getting affected but also the yield," says Ajjappa Hadimani of Bagalkot district.
The agriculture department is now hoping to make up the Khariff loss in Rabi season. According to them, the sowing of Rabi crops till date is completed in just 12 lakh hectares as against the set target of 33 lakh hectares. But since it has been raining incessantly across the state for the past few weeks and if this situation continues for another 20 days, output will be further hit, said some officials.
"Because of torrential rains, farmers are again not able to take up sowing activities," the official said adding that in a normal year at least 70 percent of sowing should have been over by the first week of November.