Now Twitter Testing E-Commerce Features, New Tweet Card Carries Price Tag and Shop Button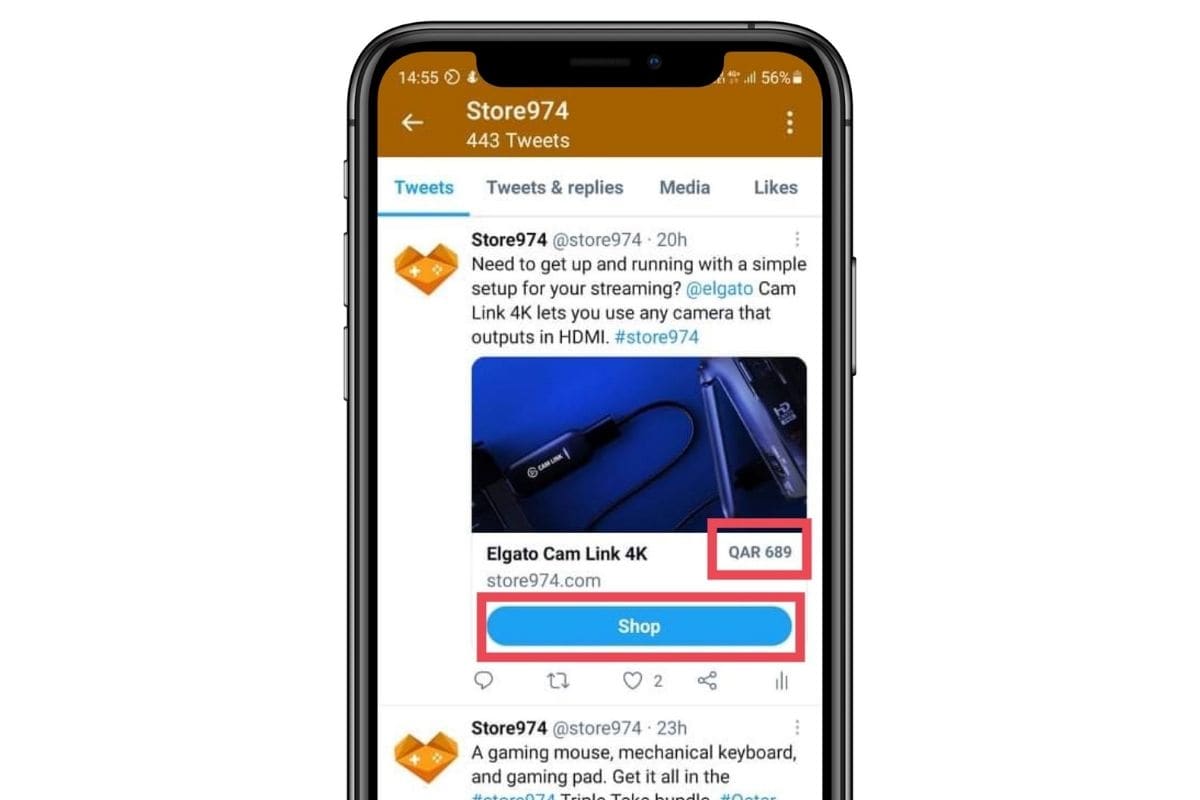 Twitter is experimenting with a new kind of tweet that will carry direct links to e-commerce platform such as Shopify store. With a new Twitter card format, the company is experimenting with tweets that include a big 'Shop' button alongside the price of the product, name, and shop name. The Twitter card details were shared by social media expert Matt Navara who states that the feature is being tested with select Android users. His tweet also includes a photo where we can notice a shop button on the 'Store974' Twitter page, which is a Qatar-based gaming store.
At the moment, it appears that Twitter is not letting users directly shop from the platform, but the development is still significant as it removes the hassle of searching the product on an e-commerce platform individually. It is unclear whether the micro-blogging platform will take a cut out of this integration. Notably, the new Twitter card with the shop button could play a bigger role once the "Super Follow" subscription model rollouts on the platform. The subscription would allow a professional content creator to charge a monthly fee for exclusive tweets and other benefits. The exact roll-out date of the Twitter Super Follow remains unclear.
ALSO READ:YouTube's New Experimental Feature Will Let Users Buy 'Certain Products' Shown Directly in Videos
Over the last few months, several social media platforms are finding new ways to monetise other than offering simple online connectivity tools. Facebook and Instagram already offer a dedicated shop portal. Instagram is also planning to Shop button into Reel. Whereas, YouTube is also testing a new feature to let content creators tag products on their videos for monetising purposes. The shop feature on YouTube was first spotted back in October 2020, where the Alphabet-owned platform extended the shopping-tag feature to limited creators in the US. TikTok and Pinterest are also reportedly developing new tools in collaboration with Shopify to offer the same shopping benefits.