SC ruling blessing in disguise for BSY, BJP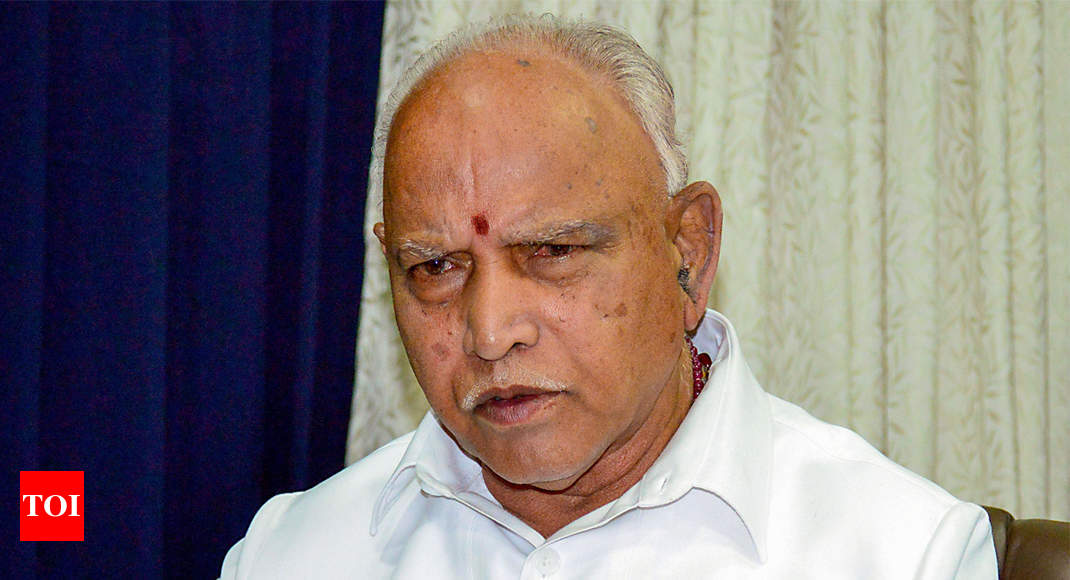 BENGALURU: The Supreme Court verdict has given chief minister BS Yediyurappa much-needed respite as he will not have to expand his cabinet until the bypoll results are out.
"Party leaders are relieved as there is no immediate need to expand the cabinet. We can now fully focus on the bypoll campaign and later thin of cabinet expansion," said MP Renukacharya, political secretary to the chief minister.
However, Yediyurappa now has to quell rebellion in the party ranks over tickets for the bypolls. The BJP is indebted to the 17 disqualified MLAs since it was their resignations that led to the fall of the previous JD(S)-Congress coalition government and paved the way for the BJP to form the government. Both the BJP high command and Yediyurappa had reportedly assured them of cabinet berths and party tickets to contest the bypolls.
A cabinet expansion would have proved costly as it would have caused heartburn among BJP leaders and hurt party prospects, senior BJP leaders admit. While there are already more than 20 ministerial aspirants, many of whom are already sulking over denial of berths when the cabinet was first expanded, the induction of 15 disqualified MLAs would have led to serious rebellion. Yediyurappa would have been spending his time dousing fires, rather than focusing on the bypolls. By keeping 16 cabinet berths vacant, the CM has sent out a message that he wants to reward the disqualified MLAs.
"The court's judgement has put the CM in an advantageous position," said political analyst NK Mohanram. "If the BJP gets adequate numbers (6-8 seats) to reach the magic mark of 112 [simple majority], Yediyurappa can call the shots without worrying about rebellion."
Yediyurappa though will not have a cakewalk in the bypolls either. He has to negate possible backlash against the disqualified MLAs and ensure BJP's wins maximum seats to keep his government afloat. He also has the task of keeping all the disgruntled leaders in the BJP and disqualified MLAs camp happy.
"The BJP candidates were in second place in 2018 assembly polls in a majority of seats, which are now going to bypolls. These candidates will naturally turn rebels if they are denied the party ticket. It remains to be seen how he handles them since already Congress and JD(S) are planning to field rebel BJP MLAs," said Mohanram.