Terrifying Dog Scared All The Trick or Treaters
Edisto joined his family a year ago, and it didn't take them long to learn what a fun, silly dog he is.
"He's very energetic and has quite the personality, always making me laugh," Amanda Davis, Edisto's mom, told The Dodo.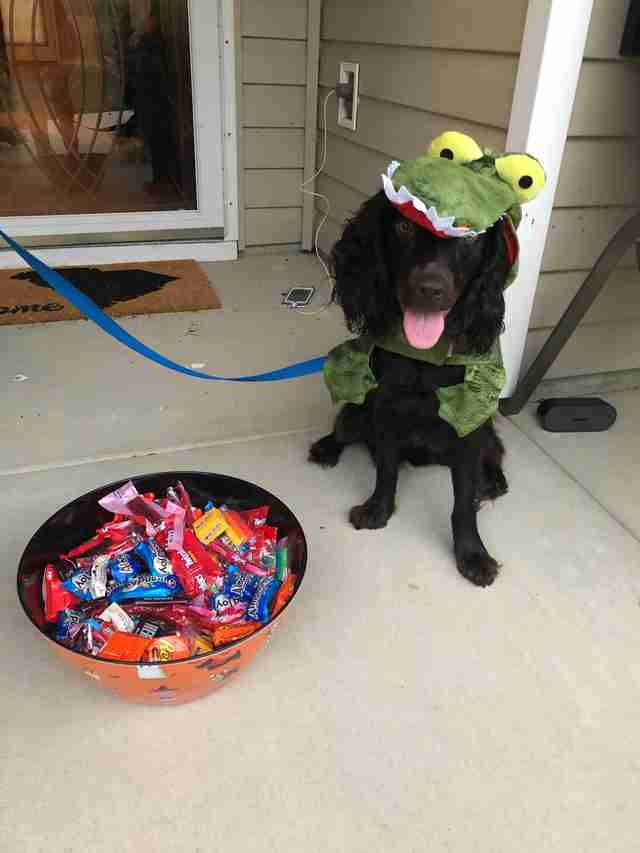 About a month ago, Edisto developed what is probably his silliest habit yet — whenever he wants to come inside or be let outside, he presses his face against the glass door, baring his teeth.
It makes him look a little "scary" (some people have pointed out a resemblance to Jack Nicholson's character in "The Shining") …
… so it was perfect that the goofy pup discovered his new hobby just in time for the spookiest of all days: Halloween.
Edisto's family greeted trick-or-treaters outside on their front porch this Halloween, and when he realized he was missing out on all the fun by being stuck inside, he tried to ask his family to let him come out …
… with his signature move, of course.
The trick-or-treaters were a bit shocked by Edisto's silly face — but all the parents absolutely loved it.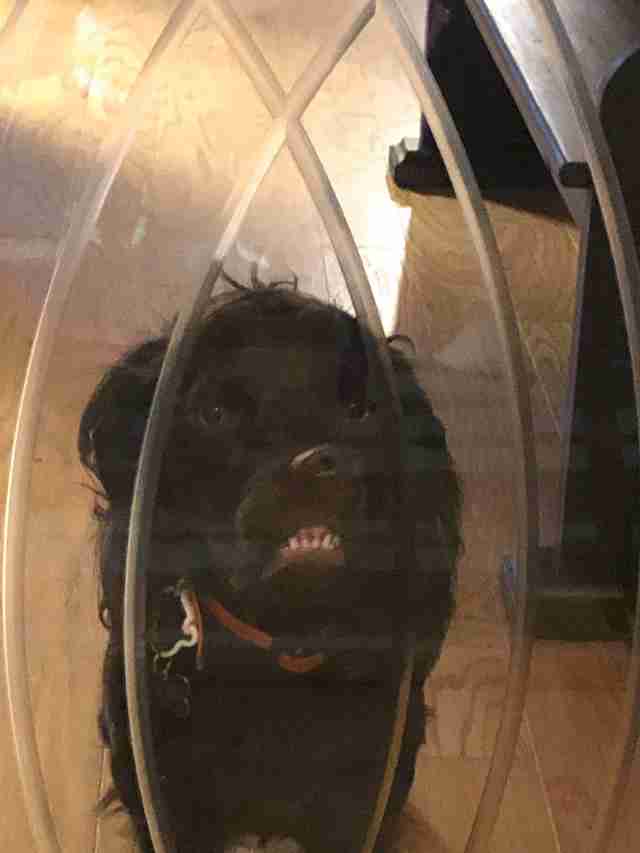 "The kids were scared and asked if he was a real decoration or not," Davis said. "The parents just laughed!"
Of course, the kids quickly realized that Edisto wasn't scary at all — just a silly pup who was getting a little too much into the Halloween spirit.